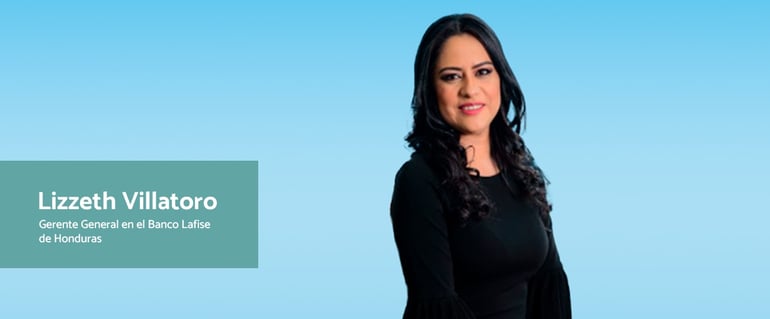 From Infocorp, we decided to interview different women who lead the change and inspire in the organizations where they work. Below is the experience of Lizzet Villatoro.
Current General Manager at Banco Lafise in Honduras (she joined the entity almost 4 years ago) and studied Law at the Universidad Nacional Autónomadef Honduras. She has vast experience in business law, legal consultancy to insurance companies and banks, among other institutions. She's an expert in credit and loan structuring, with special emphasis on trust agreements and guaranteed loans.
IC: How was your onboarding to Banco Lafise?
LV: I have 20 years of experience in the banking system. I've always worked as a lawyer, and I joined Grupo Lafise as an independent director. My journey at the group has been quite interesting, I've earned the position where I am today. As a director, it was great to face important challenges for which I already had experience to show that it was possible. I think that the big opportunity for women is to rely on ourselves and go beyond what we think we can achieve.
IC: How many employees does the bank have now and which percentage are women?
LV: We are almost 4,000 at the group, half women, and half men, approximately. We still need to work on parity at the senior management level: I'm the only woman manager. However, there are many women at the executive boards and regional positions. I think the change process is evolutive. It's been proved that companies that have three women or more in their executive boards or management positions, increase their performance by 53%.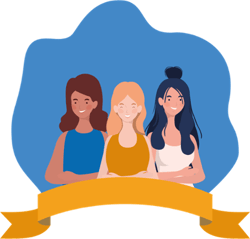 IC: What do attribute that disparity to?
LV: I don't think it's an education issue, since we are even more trained than men, in many cases. It's more an adaptation issue. The pandemic has shown that we can work from home and that gives more opportunities to women. But it's also an empowerment issue. Young women should feel they can do it. And it's our responsibility, for women who are in upper-management positions, to make that happen, to let them imagine themselves and let them know they can reach there. Women always ask me, and the answer is: "A woman can have it all".
IC: What are your best skills?
LV: I come from very strong women. My grandmother and my mom left strong footprints and that has been useful to know that I must work on my own self. There are skills you have to develop: I've worked a lot on my empathy, my emotional intelligence, my communication skills. I've realized that being a woman is a big privilege because you see some details that others don't see. And keep in mind that feeling emotions is a good thing, not a bad thing.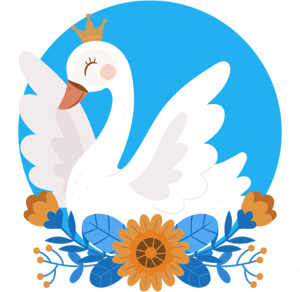 IC: What have been your greatest achievements at the bank?
LV: I've transformed it completely. I took it with very bad indicators, with people who weren't so skilled, and teams that weren't working together. I always say that I was given the ugly duckling and I gave them the swan back. That's my biggest pride. I've managed to have a comprehensive transformation, even about the bank's internal philosophy and values of the institution. The pandemic helped me a lot. I decided it was a good opportunity to strengthen my leadership and to introduce changes. We've had to change and evolve. And this context has accelerated many things, like many projects that came out in a week instead of months. There is always resistance, but the people you work with need to know that change makes you evolve. You have to turn resistance into action.
IC: And any failures?
LV: I've realized that it's not easy for all men to have a woman boss. That provoked a lot of exhaustion, but it has been a great takeaway.
IC: What challenges does the bank face in the short term?
LV: We are experiencing a super interesting transformation process. The new generations bring originality and innovation. The group is trying to become the leader in many aspects. We know that digital transformation is the future of banking and I'm sure that we'll achieve that. I like challenges.
Download the Ebook of Women who transform banks to learn more about Lizzeth and other women.